Regan Isenor
President & CEO, Director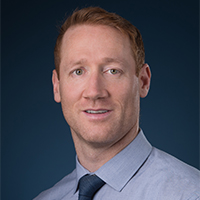 Mr. Isenor holds a B.A. from Acadia University and Master's in Project Management from St Mary's University. Mr. Isenor has over 14 years of experience in exploration projects around the world with publicly traded companies involved in the resource sector. Mr. Isenor is formerly CEO of MegumaGold Corp., a TSX.V Canadian Junior Gold exploration company focused on value-oriented exploration within the emerging gold camp of the Meguma formation in Nova Scotia. Prior to joining MegumaGold Corp., in June of 2018, Mr. Isenor was involved with various international projects in Turkey (Menderes), West Africa (Burkina Faso, Bissa Hill deposit, Mali Siribaya Gold project), Ireland (Zinc), Northern Ontario and Nova Scotia. Mr. Isenor served on the executive and was a past president of the Mining Society of Nova Scotia.
---
J. François Lalonde
Chairman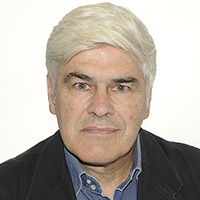 Mr. Lalonde holds a B.Sc. in Civil Engineering from Concordia University in Montreal and has been a member of the Order of Engineers of Quebec from 1984 to 2014. He is an independent consulting civil engineer and has worked for and consulted to multinational engineering and construction companies such as SNC-Lavalin (Canadian company based in Montreal) and Bouygues Travaux Publics (French firm based in Saint-Quentin-en-Yvelines). Mr. Lalonde has also participated in international business development for the Quebec firm Pomerleau Construction. He has in-depth knowledge of markets and business acquaintances in Canada, United States, Middle East and Africa, where he most notably participated in large-scale energy, motorway and other infrastructure development and mining projects.
Mr. Lalonde is also a director of Stellar AfricaGold Inc. (TSXV: SPX) and Granite Creek Copper (TSXV: GCX). He was formerly a director of Algold Resources LTD. (TSXV: ALG)
---
Mark McMurdie
Chief Financial Officer
Mr. McMurdie has over 30 years experience in providing financial management services and has provided accounting and financial services to various public and private companies. He currently acts for a publicly traded company on the TSX Venture Exchange. Over his career, Mr. McMurdie has acquired valuable experience in several sectors including mining, franchising, oil and gas, merchant banking, distribution, and real estate. Mr. McMurdie has specific experience in working with mining and exploration companies, which includes the leadership and development of a corporation's accounting and finance functions, strategic planning, restructurings, as well as liaising with shareholders, members of the board of directors, securities regulators, and financial institutions.

---