Regan Isenor
President & CEO, Director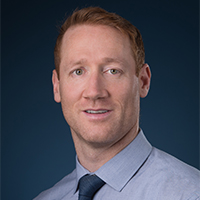 Mr. Isenor holds a B.A. from Acadia University and Master's in Project Management from St Mary's University. Mr. Isenor has over 14 years of experience in exploration projects around the world with publicly traded companies involved in the resource sector. Mr. Isenor is formerly CEO of MegumaGold Corp., a TSX.V Canadian Junior Gold exploration company focused on value-oriented exploration within the emerging gold camp of the Meguma formation in Nova Scotia. Prior to joining MegumaGold Corp., in June of 2018, Mr. Isenor was involved with various international projects in Turkey (Menderes), West Africa (Burkina Faso, Bissa Hill deposit, Mali Siribaya Gold project), Ireland (Zinc), Northern Ontario and Nova Scotia. Mr. Isenor served on the executive and was a past president of the Mining Society of Nova Scotia.
---
J. François Lalonde
Chairman
Mr. Lalonde holds a B.Sc. in Civil Engineering from Concordia University in Montreal and has been a member of the Order of Engineers of Quebec from 1984 to 2014. He is an independent consulting civil engineer and has worked for and consulted to multinational engineering and construction companies such as SNC-Lavalin (Canadian company based in Montreal) and Bouygues Travaux Publics (French firm based in Saint-Quentin-en-Yvelines). Mr. Lalonde has also participated in international business development for the Quebec firm Pomerleau Construction. He has in-depth knowledge of markets and business acquaintances in Canada, United States, Middle East and Africa, where he most notably participated in large-scale energy, motorway and other infrastructure development and mining projects.
Mr. Lalonde is also a director of Stellar AfricaGold Inc. (TSXV: SPX) and Granite Creek Copper (TSXV: GCX). He was formerly a director of Algold Resources LTD. (TSXV: ALG)
---
Gregory Isenor
Director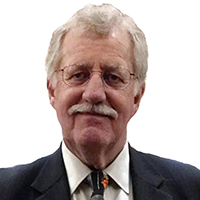 Mr. Isenor holds a B.Sc. geology, (1970) from Acadia University and is a member of the Association of Professional Geologists of Nova Scotia. Currently Mr. Isenor is an Independent Director and QP of Roscan Gold Corporation; a company engaged in gold exploration in Western Mali.
Mr. Isenor was President, CEO and Director (2005 to 2017) of Merrex Gold Inc., up until Merrex was taken over by Iamgold Corporation. During that time, Merrex discovered two significant gold deposits in Mali (West Africa): the Siribaya deposit; and, with joint venture partner Iamgold, the Diakha deposit. To date, these two deposits are estimated to represent a combined resource approaching approximately two million ounces of gold.
Previously, Mr. Isenor was the President, CEO and Director (2003 to 2005) of Jilbey Gold Exploration Ltd., until Jilbey was acquired by High River Gold Mines Limited. During Mr. Isenor's time with Jilbey, Mr. Isenor led the team that identified the Bissa gold deposit in Burkina Faso (West Africa), which was placed into production by Nord Gold SE and has a reported resource exceeding 5 million ounces of gold. In addition, from 1979 - 2003, Mr. Isenor worked as an independent consulting geologist on mineral exploration projects in Canada, the United States, Australia, New Zealand, Asia and Africa. As well, Mr. Isenor founded Jubilee Minerals Inc, to develop the Jubilee zinc deposit; and, Glencoe Resources Inc. to develop the Glencoe limestone deposit. Both deposits are in Nova Scotia, Canada.
---
Darrin Campbell
Director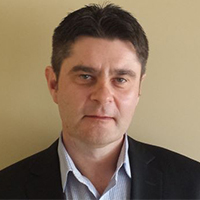 Mr. Campbell is a Chartered Professional Accountant and Certified Management Accountant with 20 years of executive financial management experience and is currently the President of Namibia Critical Metals Inc (TSXV:NMI), which is developing the Lofdal Heavy Rare Earth Project under joint venture with Japan Oil Gas & Metals National Corporation (JOGMEC) . Mr. Campbell also served as the CFO of NMI from March 2017 - Apr 2021.
Darrin has provided contract accounting and financial services to numerous public and private companies and played key leadership roles in financings and transactions taking companies public onto the TSX-V. From 2013-2014 he was the CFO of Ressources Appalaches and was the financial leader bringing into production Nova Scotia's first operating gold mine in over 14 years. Mr. Campbell obtained a Bachelor of Commerce from Saint Mary's University in 1996 and is a member of the Chartered Professional Accountants of Nova Scotia.
---
Jamie Spratt
Director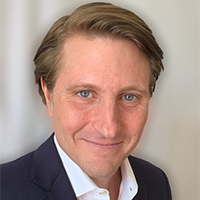 Jamie is President at Walmsley Capital Inc. a corporate finance and advisory firm that he founded in 2019. He has 15 years of capital markets experience in equity research and investment banking. He was previously Partner and Equity Research Analyst at Clarus Securities Inc. where he was a key member of a respected mining practice that participated in many equity financings. Jamie started his career in investment banking where he advised on M&A and corporate finance mandates and achieved valuable transaction experience. Jamie has an MBA from the Rotman School of Management, a B.A. in Applied Economics from Queen's University and is a CFA Charterholder. He is a member of the Toronto Society of Financial Analysts.
---